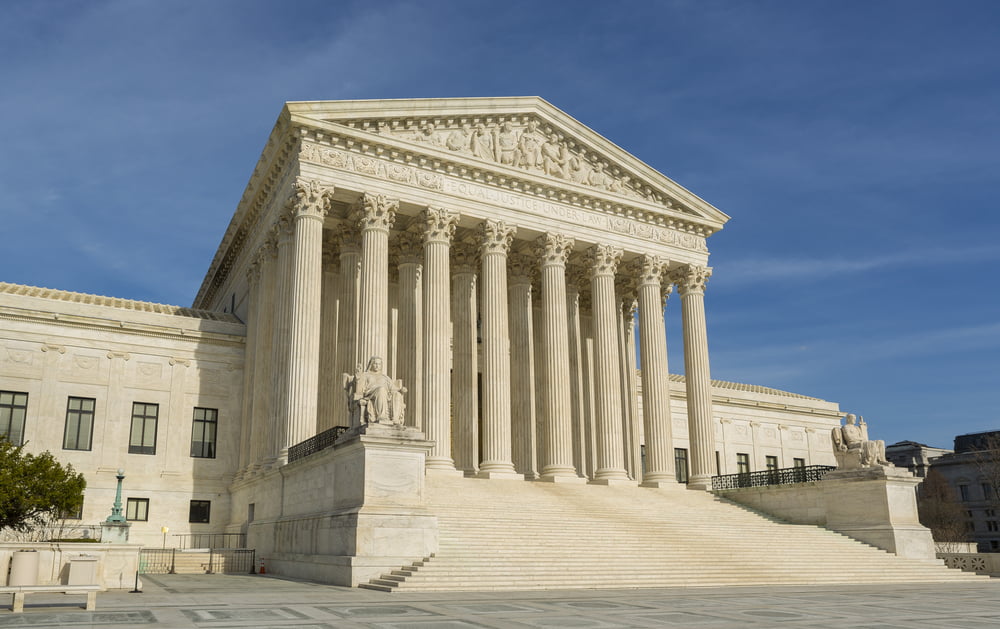 The Supreme Court has agreed to review three arbitration-centric cases next Term, something it has not done since 1960. The cases raise important issues that could impact securities arbitration under FINRA's rules, and arbitration in general under the AAA's rules.
New Prime, Inc. v. Oliveira, No. 17-340:
SCOTUS on February 26thgranted Certiorari, which seeks review of Oliveira v. New Prime, Inc., 857 F. 3d 7 (1st Cir. 2017).The Court must decide: "1. Whether a dispute over applicability of the [Federal Arbitration Act] FAA's section 1exemption is an arbitrability issue that must be resolvedin arbitration pursuant to a valid delegation clause; and 2. Whether the FAA's Section 1 exemption, which applies on its face only to 'contracts of employment,' is inapplicable to independent contractor agreements."
Potential impact:The narrow issue for the Court's consideration is whether independent contractors are covered under FAA section 1's exemption for contracts of employment for workers engaged in commerce. Previous decisions have held that the exemption only applies to employees literally involved in moving goods in interstate commerce. As a result, a SCOTUS decision on the independent contractor prong is not likely to have a significant impact on FINRA securities arbitration.
However, the potential impact at AAA is significant because many Registered Investment Advisor (RIA) customer agreements call for AAA arbitration; 2) the Association's Rules expressly delegate arbitrability; and 3) Oliveira involved the Association's Commercial Arbitration Rules, which gives the arbitrator the power to rule on his or her own jurisdiction. The Supreme Court has previously found that gateway arbitrability issues are to be decided by a court, unless the parties "clearly and unmistakably" have delegated them to an arbitrator so the question is whether by incorporating the AAA's Rules, the parties have "clearly and unmistakably" delegated arbitrability.
Lamps Plus v. Varela, No. 17-988:
On April 30th, SCOTUS granted Certiorari of the case by the same name reported at 701 F. App'x 670(9th Cir. 2017), which involved a class action brought by Lamps Plus employees who alleged that their personal data was breached when their employer was victimized by a phishing scam.The District Court agreed with Plaintiffs and ordered classwide arbitration and a divided Ninth Circuit affirmed. As described in the Petition, the issue presented is: "Whether the Federal Arbitration Act forecloses a state-law interpretation of an arbitration agreement that would authorize class arbitration based solely on general language commonly used in arbitration agreements."
Potential impact:The case should not impact FINRA since it doesn't administer class arbitrations, but AAA does, and many RIA customer agreements call for AAA arbitration.
Archer & White Sales v. Henry Schein, Inc., No.17-1272.
On June 25th, SCOTUS granted the Petition for Certiorariin Archer,878 F.3d 488(5th Cir. Dec. 21, 2017).The issue before the Court in this case is: "Whether the Federal Arbitration Act permits a court to decline to enforce an agreement delegating questions of arbitrability to an arbitrator if the court concludes the claim of arbitrability is 'wholly groundless.'"
Potential impact: The decision could impact FINRA because if the Court eliminates the "wholly groundless" exception, then virtually every arbitrability issue under the FINRA Rules could go to arbitrators. Similarly, it could have a very large potential impact for Registered Investment Advisers and their clients under AAA rules because the rules expressly delegate arbitrability issues to the arbitrator. There is currently a split in the Circuits on whether incorporation into a pre-dispute arbitration agreement of ADR organization rules like AAA's that provide for delegation is "clear and unmistakable" evidence of intent to delegate to arbitrators arbitrability issues. As a result, this case will have a big impact at AAA either way.
Conclusion
Although there is a new opening on the Supreme Court, a review of nominee Judge Brett Kavanaugh's cases shows that he is pro-arbitration. I'll blog about this soon. It's also likely the decisions next year in the Trilogy will reaffirm the Court's support for arbitration and clear up several splits. Beyond that, the ultimate impact remains to be seen.
To read more about the case issues, see my blog post, SCOTUS hits the Arbitration Certiorari Trifecta: What's in Store for Financial Industry Arbitration?