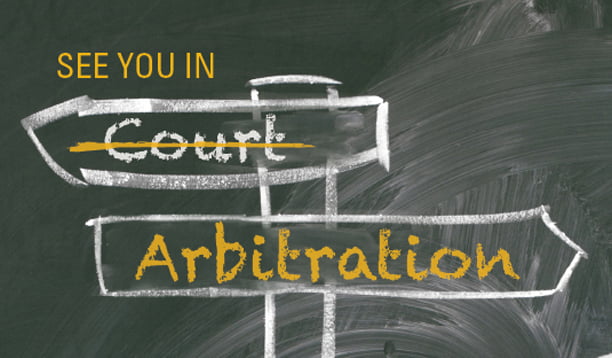 This post first appeared on the Securities Arbitration Alert blog.  The blog's editor-in-chief is George H. Friedman, Chairman of the Board of Directors for Arbitartion Resolution Services, Inc.
Because standing under PAGA is a matter of State law, a California appellate court finds it is not bound by SCOTUS' analysis of the issue in Viking River.
Seifu v. Lyft, Inc., No. B301774 (Calif. Ct. App. 2 Mar. 30, 2023), is one of those rare cases where we are comfortable merely quoting the Opinion verbatim. We've added the headers:
Basic Facts
Respondent Million Seifu is a former driver for appellant Lyft, Inc. In 2018, he filed suit against Lyft under the Private Attorneys General Act of 2004 (PAGA)  (Lab. Code, § 2698 et seq.). He alleged that Lyft misclassified him and other drivers as independent contractors rather than employees, thereby violating multiple provisions of the Labor Code.
Procedural History
Lyft moved to compel arbitration based on the arbitration provision in the "Terms of Service" (TOS) that it required its drivers to accept in order to offer rides through Lyft's smartphone application. The trial court denied the motion, finding the PAGA waiver in the arbitration provision unenforceable under then-controlling California law. Lyft appealed, and in June 2021 we affirmed the denial of Lyft's motion to compel arbitration.
SCOTUS Weighs In
Lyft petitioned the United States Supreme Court for a writ of certiorari. In June 2022, the Court granted Lyft's petition, vacated the judgment, and remanded the case for further consideration in light of Viking River Cruises, Inc. v. Moriana (2022) 596 U.S. ___ [142 S.Ct. 1906, 213 L.Ed.2d 179] (Viking River). We recalled the remittitur, vacated our prior decision, and requested supplemental briefing from the parties on the application of Viking River to this case.
New Issue Post-Viking
Seifu concedes that under Viking River his claim for civil penalties based on alleged Labor Code violations he personally suffered (his individual PAGA claim) is subject to arbitration. We agree, and therefore reverse the denial of that portion of Lyft's motion to compel arbitration.
The crux of the parties' dispute here is the fate of Seifu's remaining claims for civil penalties based on alleged Labor Code violations suffered by other employees (his non-individual PAGA claims). Lyft argues that Seifu lacks standing to litigate the non-individual claims once his individual claims are sent to arbitration, and the former claims therefore must be dismissed.
Seifu counters that, as a matter of state law, he retains standing to pursue the non-individual PAGA claims in court.
Ruling: PAGA Standing is a State Law Matter
We conclude that we are not bound by the analysis of PAGA standing set forth in Viking River. As Justice Sotomayor recognized in her concurring opinion, PAGA standing is a matter of state law that must be decided by California courts. Until we have guidance from the California Supreme Court, our review of PAGA and relevant state decisional authority leads us to conclude that a plaintiff is not stripped of standing to pursue non-individual PAGA claims simply because his or her individual PAGA claim is compelled to arbitration. [] We therefore reverse in part and affirm in part the trial court's order denying Lyft's motion to compel arbitration. We remand the matter to the trial court with directions to: (1) enter an order compelling Seifu to arbitrate his individual PAGA claim; and (2) conduct further proceedings regarding Seifu's non-individual claims consistent with this opinion.
(ed: We are sure this is by no means the end of it.)
[/column_1]