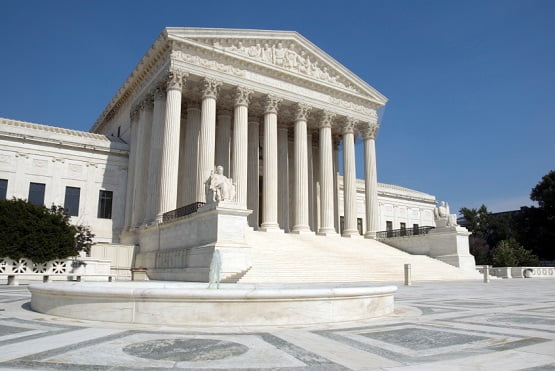 With SCOTUS already set to review an FAA preemption challenge to California's PAGA, the parties to a similar pending Certiorari Petition have agreed to hold the case in abeyance pending the outcome of the first case.
We have reported many times on Iskanian v. CLS Transportation Los Angeles, LLC, 59 Cal.4th 348, 327 P.3d 129 (Calif. 2014), cert. den., 135 S. Ct. 1155 (2015), where a divided 4-3 California Supreme Court – complete with partial concurrences and dissents – held that an employee could pursue claims against his employer under the California Private Attorneys General Act ("PAGA"), despite the existence of an arbitration agreement waiving such claims (see, for example, SAA 2015-01 and SAAs 2014-41 & -24). 
Cert. Petition Already Granted in Viking River
We reported in SAA 2021-47 (Dec. 16) that the Supreme Court issued a December 15 Miscellaneous Order granting Certiorari in Viking River Cruises, Inc. v. Moriana, No. 20-1573. The question presented in the granted May 10 Petition in Viking River is: "Whether the Federal Arbitration Act requires enforcement of a bilateral arbitration agreement providing that an employee cannot raise representative claims, including under PAGA." Petitioners seek review of Moriana v. Viking River Cruises, Inc., No. B297327 (Cal. Ct. App. 2020), pet. for review den., No. S265257 (Cal. 2020), where the Court of Appeal held: "…. Epic's warning about impermissible devices to get around otherwise valid agreements to individually arbitrate claims notwithstanding, Iskanian remains good law. We therefore reject Viking's characterization of PAGA claims as a transparent device to preclude individualized arbitration proceedings and follow Iskanian, which instead viewed predispute PAGA waivers precluding PAGA actions in any forum as attempts to exempt employers from responsibility for violations of the Labor Code" (footnote omitted).
Cert. Sought in Similar Case …
As reported in SAA 2021-37 (Oct. 7), still pending is a September 21 Petition for Certiorari seeking review of Gregg v. Uber Technologies, Inc., No. B302925 (Cal. Ct. App. 2 Apr. 21, 2021), pet. for review den., No. S269000 (Cal. June 30, 2021). The issue presented in Uber Technologies, Inc. v. Gregg, No. 21-453 is: "Whether agreements calling for individual arbitration are enforceable under the Federal Arbitration Act with respect to claims asserted under the California Labor Code Private Attorneys General Act." The Petition relies heavily on intervening SCOTUS rulings, including Epic Systems Corp. v. Lewis, 138 S.Ct. 1612 (2018), holding that class or collective action waivers were enforceable under the Federal Arbitration Act.
… So Let's Hold Off on Ours
We had thought that SCOTUS might grant Cert. in Gregg and then consolidate that case with Viking River, but the parties in Gregg have mooted that thought. Specifically, Gregg filed a January 10 request to delay stating: "This case raises the question on which this Court granted certiorari on December 15, 2021, in Viking River Cruises v. Moriana, No. 20-1573, and the petition should be held pending the Court's disposition of that case. Specifically, both cases present the question whether the Federal Arbitration Act (FAA) preempts the California Supreme Court's holding in Iskanian v. CLS Transportation Los Angeles, LLC, 327 P.3d 129 (Cal. 2014), that the right to bring a representative action under California's Private Attorneys General Act, or PAGA, cannot be waived in a private agreement, including an arbitration agreement." And the January 12 response from Uber: "Petitioners agree with Respondent that the Court should hold this petition pending resolution of Viking River Cruises. See Pet. 22 n.1 (stating that if this Court grants certiorari in Viking River Cruises, 'it should hold this petition until that action is resolved')."
(ed: Makes sense to us. We're sure the Court will agree.)

This post first appeared on the Securities Arbitration Alert blog.  The blog's editor-in-chief is George H. Friedman, Chairman of the Board of Directors for Arbitartion Resolution Services, Inc.