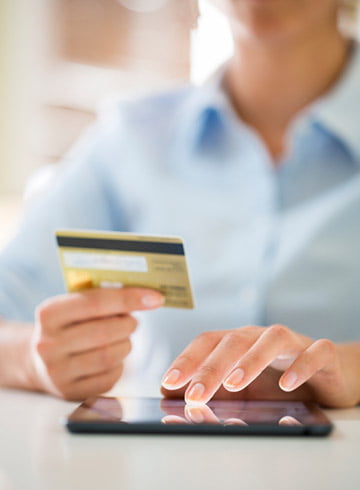 Online businesses need an online method to resolve disputes.
Everyday there are countless agreements entered into online for the sale of goods and/or services. When problems arise out of these e-commerce transactions, parties can be located all over the country making it difficult to resolves disputes in one physical location. The parties need a way to resolve these disputes in a way that's as easy and quick as the original online purchase. ARS has the solution.
ARS was created to provide a Complete Online Dispute Resolution (C-ODR) platform. It offers a way for parties to an agreement (whether between two businesses or an individual and a business) to settle disagreements using either mediation (a non-binding conciliation process) or arbitration (where an Arbitrator makes a final and binding decision). All of this is handled online with no one having to leave their home, office or business. Hearings are optional and can either be by telephone or video conference, so there is no travel or related costs and scheduling is easy. Because it is so affordable, C-ODR is also appropriate for any size conflict, even small claims under $10,000.
Disputes are resolved in weeks rather than months or years! The speed and ease that people expect in today's world of e-commerce.
Learn more about our services or contact us for a consultation.
ARS can help you resolve disputes involving:
Payment
Delivery
Defective/damaged goods
Faulty performance of services
Simple, Fast & Affordable Online Dispute Resolution