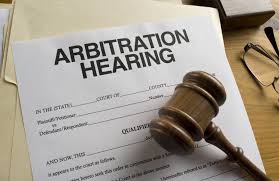 The Stanford Ponzi scheme was discovered in early 2009. Arbitration cases arising out of it are still with us, however.
We covered in the "Articles of Interest" section in SAA 2021-26 (Jul. 15) a July 12 Financial Advisor IQ story, "FINRA Arb Panel Orders Pershing to Pay $650K Over Ponzi Scheme," reporting that: "A Financial Industry Regulatory Authority arbitration panel has ordered Pershing to pay close to $650,000 to another group of investors who claimed loses [sic] that were part of a $7 billion Ponzi scheme involving certificates of deposit from Antigua's Stanford International Bank…. The panel ordered Pershing to pay $436,000 in compensatory damages to Charles Pope, around $124,600 to Dudley Devore IRA and $87,200 to Joyce Cagle, according to a Finra award document published on Thursday [July 8]. The arbitrators also ordered Pershing to pay $750 in costs and reimbursements as the non-refundable portion of the FINRA dispute resolution filing fee, but denied all other claims for damages and costs, the industry's self-regulator says." We decided to pull the Award in Joyce E. Cagle IRA et al v. Pershing LLC, FINRA ID Nos. 20-00922 and 20-03862 (Dallas, TX, Jul. 8, 2021), to learn more about the case.
Core Claims and Allegations Against Pershing
The common causes of action against Pershing in this massive, consolidated case: "Aiding and abetting common law fraud, aiding and abetting breach of fiduciary duty, negligence (gross negligence), breach of contract, violation of FINRA Conduct Rule 3310, violation of FINRA Conduct Rule 2120, violation of NASD Conduct Rule 2110 (now FINRA Rule 2010), violation of NASD Conduct Rule 3110, and civil conspiracy to defraud.… Respondent, acting as custodian and clearing firm for Stanford Group Company ('SGC'), gave material assistance to a Ponzi scheme, involving certificates of deposit ('CDs') issued by Stanford International Bank, Ltd. ('SIBL') and recommended by SGC financial advisors. Original Claimants further alleged that, despite having concerns about the CDs and SGC, Respondent continued to provide assistance."
Explained Award
We were curious to see if there was an explanation offered by the unanimous All-Public Panel, and it turns out there was. Say the Arbitrators: "The Panel finds that, based on all of the evidence and testimony presented, by the beginning of 2008, Respondent had the requisite level of knowledge, as to SGC's wrongful conduct in connection with the CD scheme, that it knew or should have known that it was providing meaningful/substantial assistance to that wrongful scheme by remaining the clearing firm for SGC in the United States and, more particularly, by facilitating wire transfers for the purchase of CDs issued by SIBL on behalf of Charles A. Pope, Dudley Devore IRA, and Joyce E. Cagle during 2008." The bottom line: about $17 million in damages was sought by numerous customers; only three were awarded damages, totaling about $650,000.
(ed: Although the Stanford Ponzi scheme was unearthed more than ten years ago, there was no discussion of timeliness in the claims.)

This post first appeared on the Securities Arbitration Alert blog.  The blog's editor-in-chief is George H. Friedman, Chairman of the Board of Directors for Arbitartion Resolution Services, Inc.