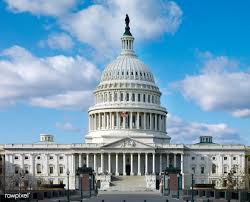 The looming Thanksgiving break did not deter Congress from moving ahead with proposed legislation governing arbitration use. We have reported episodically on efforts afoot in Congress to regulate, limit, or ban, mandatory predispute arbitration agreement ("PDAA") use or enforcement in certain situations. Here's a brief update on some recent activity.
Ending Forced Arbitration of Sexual Assault and Sexual Harassment Act Passes House Judiciary Committee
The House Judiciary Committee on November 17 approved the Ending Forced Arbitration of Sexual Assault and Sexual Harassment Act by a bipartisan vote of 27-14. As reported in SAA 2021-29 (Aug. 5), the Act was reintroduced in the Senate (S. 2342 on July 14 by Sens. Kirsten Gillibrand (D-NY) and Lindsey Graham (R-SC)) and in the House (H.R. 4445 on July 16 by Reps. Cheri Bustos (D-IL), and Morgan Griffith (R-VA)). According to a Press Release issued by Sen. Gillibrand, the proposed law: "would stop perpetrators from being able to push survivors of sexual harassment and assault into the secretive, biased process of forced arbitration. This important legislation would invalidate forced arbitration clauses that prevent sexual assault and sexual harassment survivors from seeking justice and public accountability under the laws meant to protect them." The stated objective is: "To amend title 9 of the United States Code [the Federal Arbitration Act] to prohibit the enforcement of predispute arbitration agreements with respect to sexual assault claims."
The Senate bill was approved by the Judiciary Committee on November 4¸and has been "reported out" for consideration by the full Senate. Having been passed by the subcommittees, the identical bills (see, e.g., the House text) — both of which have significant bipartisan cosponsorship — are now ripe for consideration by the full Senate and House.
Bills Introduced in Congress to Exempt from FAA Higher Ed Enrollment Agreements
Bills were introduced November 18 in the Senate and House to: "provide that chapter 1 of title 9 of the United States Code, relating to the enforcement of arbitration agreements [the FAA], shall not apply to enrollment agreements made between students and certain institutions of higher education, and to prohibit limitations on the ability of students to pursue claims." S. 3251 was introduced by Sen. Richard Durbin (D-IL) and H.R. 6055 by Rep. Maxine Waters (D-CA). The text provides: "Chapter 1 of title 9 of the United States Code (relating to the enforcement of arbitration agreements) shall not apply to an enrollment agreement made between a student and an institution of higher education."
The bills would also amend section 487(a) of the Higher Education Act of 1965 (20 U.S.C. 1094(a)) so that a higher ed institution: "will not require any student to agree to, and will not enforce, any limitation or restriction (including a limitation or restriction on any available choice of applicable law, a jury trial, or venue) on the ability of a student to pursue a claim, individually or with others, against an institution in court." The law would take effect a year after enactment. Thus far, all co-sponsors are Democrats.
Build Back Better Act Would Ban Collective Action Waivers
The Build Back Better Act (H.R. 5376), which passed the House on November 19, would legislatively overrule the Supreme Court's ruling in Epic Systems Corp. v. Lewis, 138 S.Ct. 1612 (2018), by banning predispute collective action waivers. Nestled in the bill's text is language that would make it an unfair labor practice for an employer to: "enter into or attempt to enforce any agreement, express or implied, whereby prior to a dispute to which the agreement applies, an employee undertakes or promises not to pursue, bring, join, litigate, or support any kind of joint, class, or collective claim arising from or relating to the employment of such employee in any forum that, but for such agreement, is of competent jurisdiction…." The bill would also ban "coercion." Violations carry civil penalties, including fines up to $100,000 per offense. Collective bargaining agreements between unions and management are exempted.
(ed: *We continue to think that, while the House version will pass in that legislative body, the Ending Forced Arbitration of Sexual Assault and Sexual Harassment Act faces an uncertain future in the deadlocked Senate. However, the nonpartisan www.govtrack.us Website now gives it a 13% chance of enactment, up from just 3% last summer. **Recall that, as reported in SAA 2021-42 (Nov. 11), Sen. Joni Ernst (R-IA) on November 2 introduced S. 3143, which would amend the FAA to provide: "Notwithstanding any other provision of this title, a predispute arbitration agreement shall have no force or effect with respect to a sexual assault claim." ***Instead of amending the FAA to ban mandatory arbitration, the higher ed bills would simply say the Act doesn't apply to higher ed enrollment agreements. As the late Arte Johnson would say, "very interesting." ****The full Senate is next for the Build Back Better Act. *****An Alert h/t to Lexology for covering the collective action aspect of the bill in its November24 post, Build Back Better Act Threatens Class and Collective Action Waivers.)

This post first appeared on the Securities Arbitration Alert blog.  The blog's editor-in-chief is George H. Friedman, Chairman of the Board of Directors for Arbitartion Resolution Services, Inc.